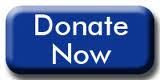 Use this button to donate by credit card, debit card or e-check.  This is a secure site provided by the Evangelical Covenant Church.
And, don't forget to use smile.amazon.com when making on-line purchases.
Just select Arctic Broadcasting as the recipient and KICY will receive a percentage of your purchases.
Click on the links to hear what our listeners tell us about KICY.
Watch the 1 minute Video "KICY".
Watch the 4:00 Video "50 Years of Miracles" produced for our 50th Anniversary in 2010.
Leave a Comment