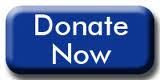 Use this button to donate by credit card, debit card or e-check.  This is a secure site provided by the Evangelical Covenant Church.
Click on the links to hear what our listeners tell us about KICY.
Watch a Russian listener share her thoughts about KICY.
Watch the 2:47 Video "This is KICY".
Watch the 4:00 Video "50 Years of Miracles".
 And, don't forget to use smile.amazon.com when making on-line purchases.